Publish Marketplace Listings
After a solution is added on Pronto, the solution needs to be published on Marketplace. When you publish the solution, it will be available on Marketplace for customers to view or download or to contact you for more info on how to use the solution.
This article outlines a series of steps to do the following
Publish Solutions to Marketplace
Pre-requisite
Setup a Marketplace
Added a Marketplace Listing (Created a Solution)
Steps needed to publish Marketplace Listing to Marketplace
a.) Navigate to the Ecosystem page and click on the relationship card for which the joint Solution has been added and is ready to be published.

Click on the solution that is ready to be published to Marketplace.



b.) Once you click on the solution, scroll down and click on Publish to marketplace.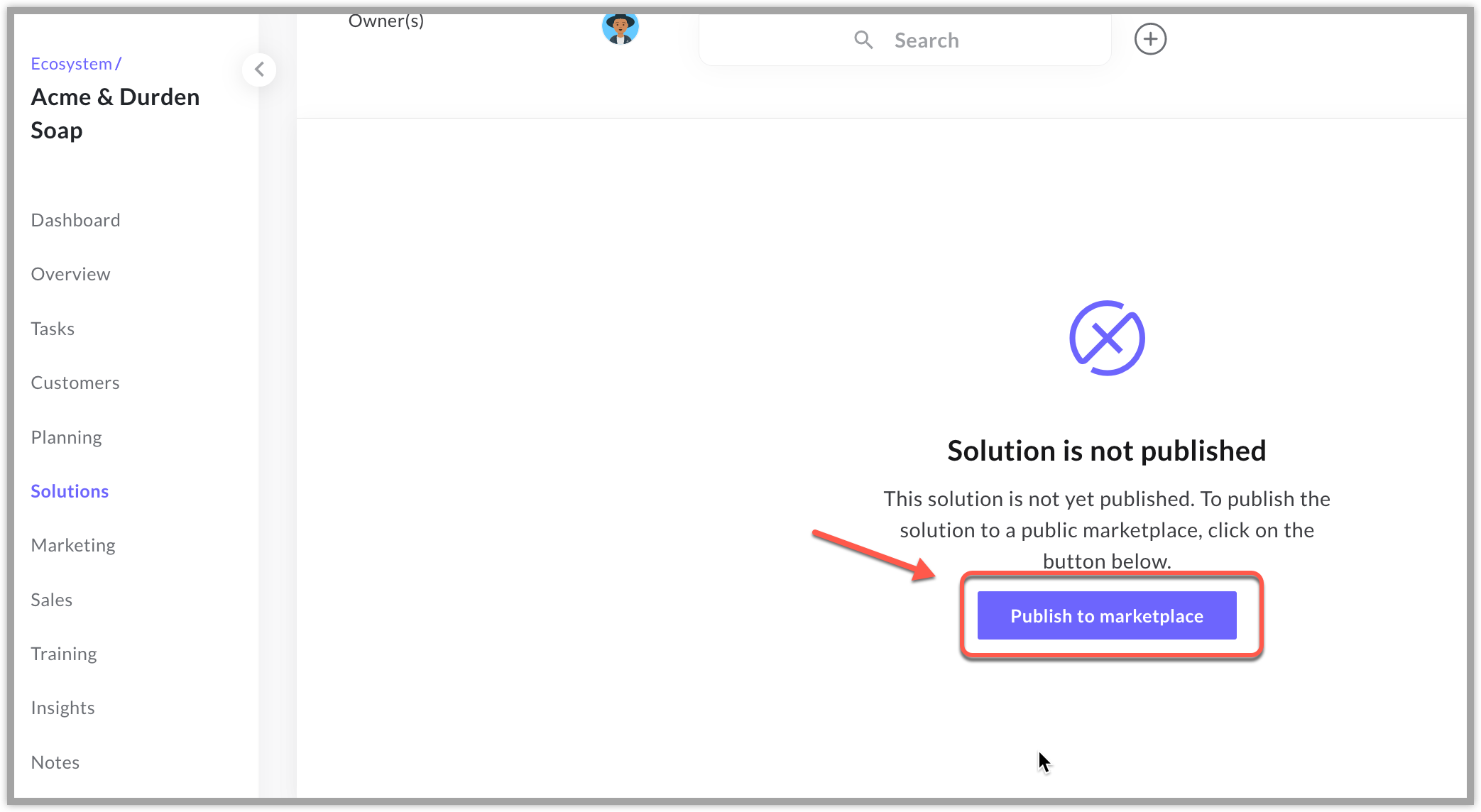 c.) Once the page loads, you will see that there are (2) sections that can be updated.
Basic details - Review of data added earlier
Marketplace additional details

Select a Company Name:
Provide a brief description for Short description:
Upload an image for Solution thumbnail:
If you have any images, movies or PDF's ready upload to Media and to Additional resources.
d.) Click Next to Continue.
e.) Now select the marketplace you created earlier and publish the to the marketplace.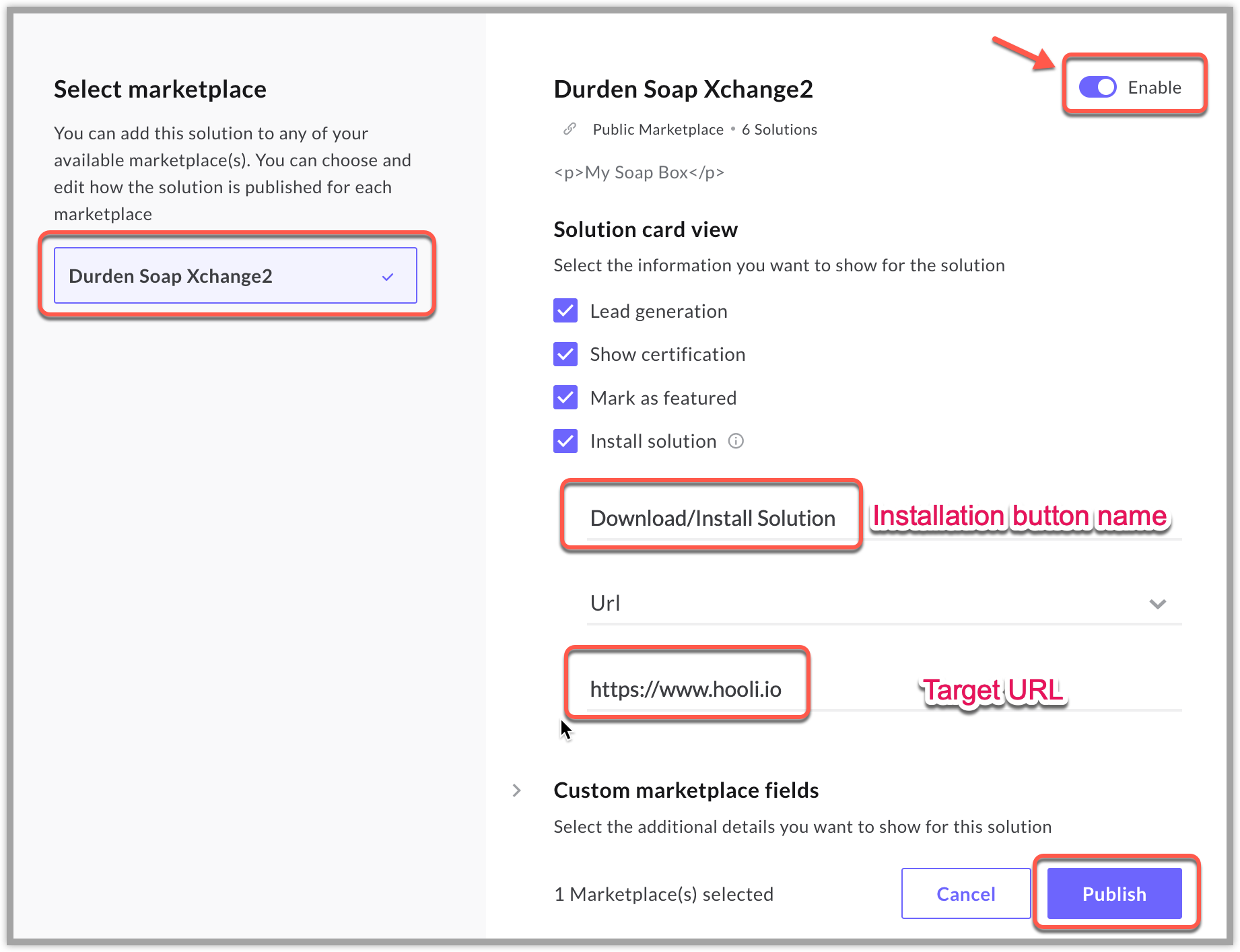 For more detailed information on how to publish solutions to marketplace, click here for assistance. If you still have questions or any issues with Marketplace listing, you can reach us on support@gopronto.io.