What is a Marketplace Listing?
A Marketplace Listing is a solution that has been added to a relationship and then published.
Each solution can be either standalone or a joint solution.
This article outlines a series of steps to do the following
Marketplace Listing Basic Configuration
Pre-requisite
A relationship card has been created
How to create a New Solution?
In order to get started, you will need to create a solution and then publish to Marketplace.
a.) Click on the [Ecosystem] button on the Main navigation menu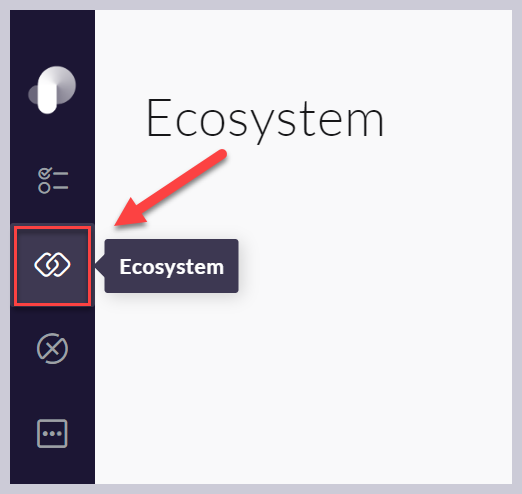 b.) Click on one of the Relationship Cards. You should have a test default relationship already created.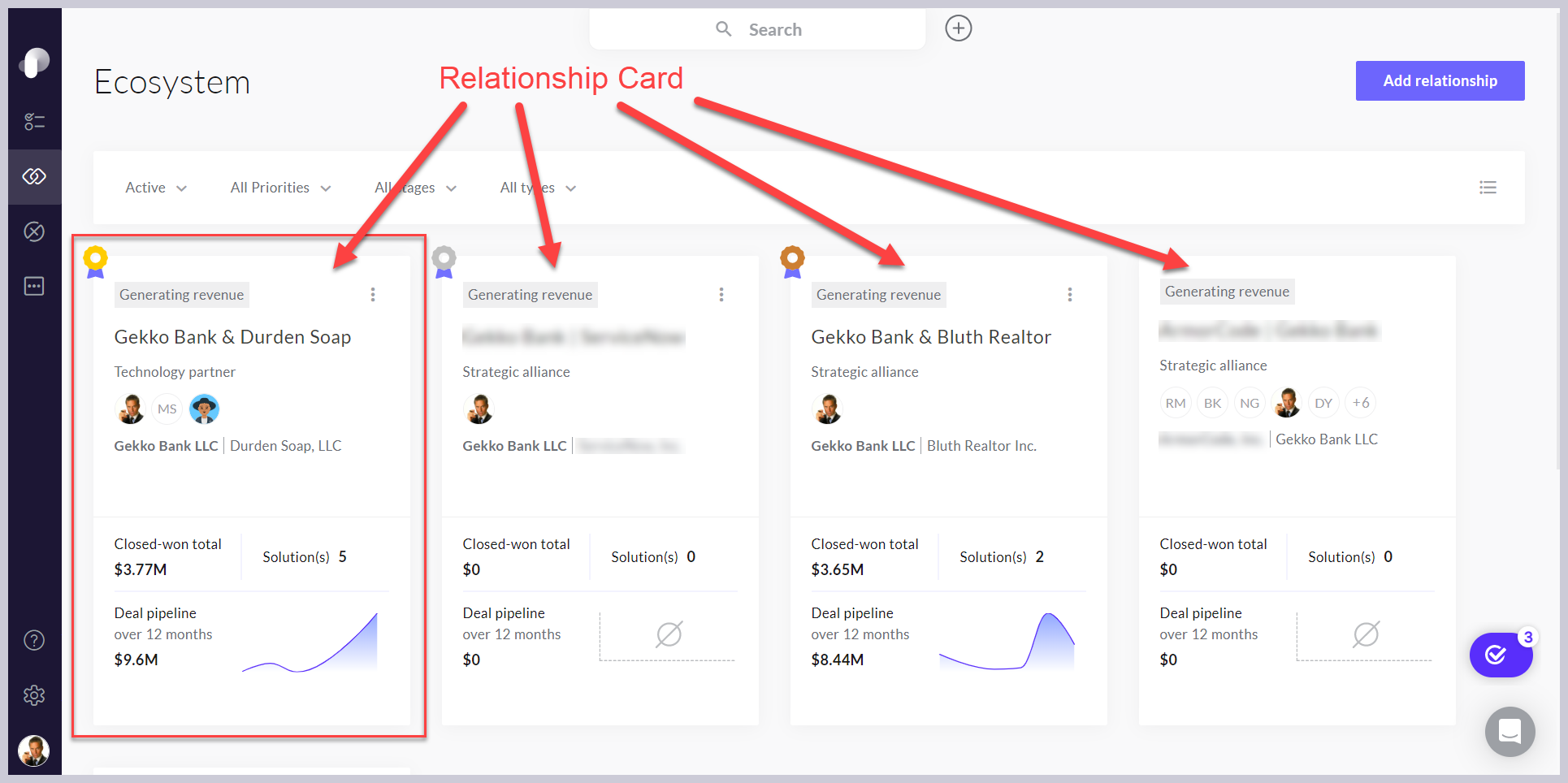 Note: Marketplace listings refer to solutions that are either standalone products developed solely by the lead company, or joint solutions that have been created in collaboration. To organize these listings effectively, we categorize them by relationship partnerships, which are established by selecting the relevant company names under the "additional details" section during the listing creation process. At present, we will be using the default relationship partnership for all listings.

Note: Each marketplace listing can be further organized by publishing solutions per relationship card. This will then enable a search on your marketplace listings by relationship/partnership. For now we will just create and publish through the test example relationship card.
c.) Click on the [Solutions] button in Sub-Navigation menu, then Click the [Add solution] button.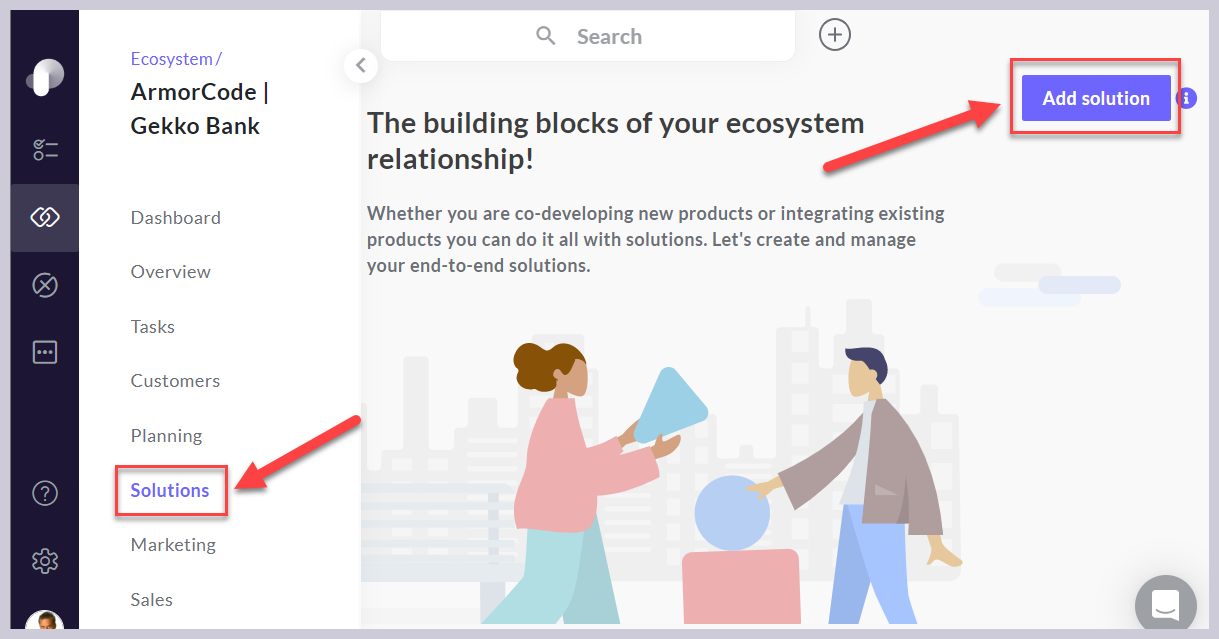 d.) Add the Solution details
Note: (mandatory fields required denoted by * )
Provide a name for Solution name:
Provide a brief description for Description:
Select one of the default Stage: values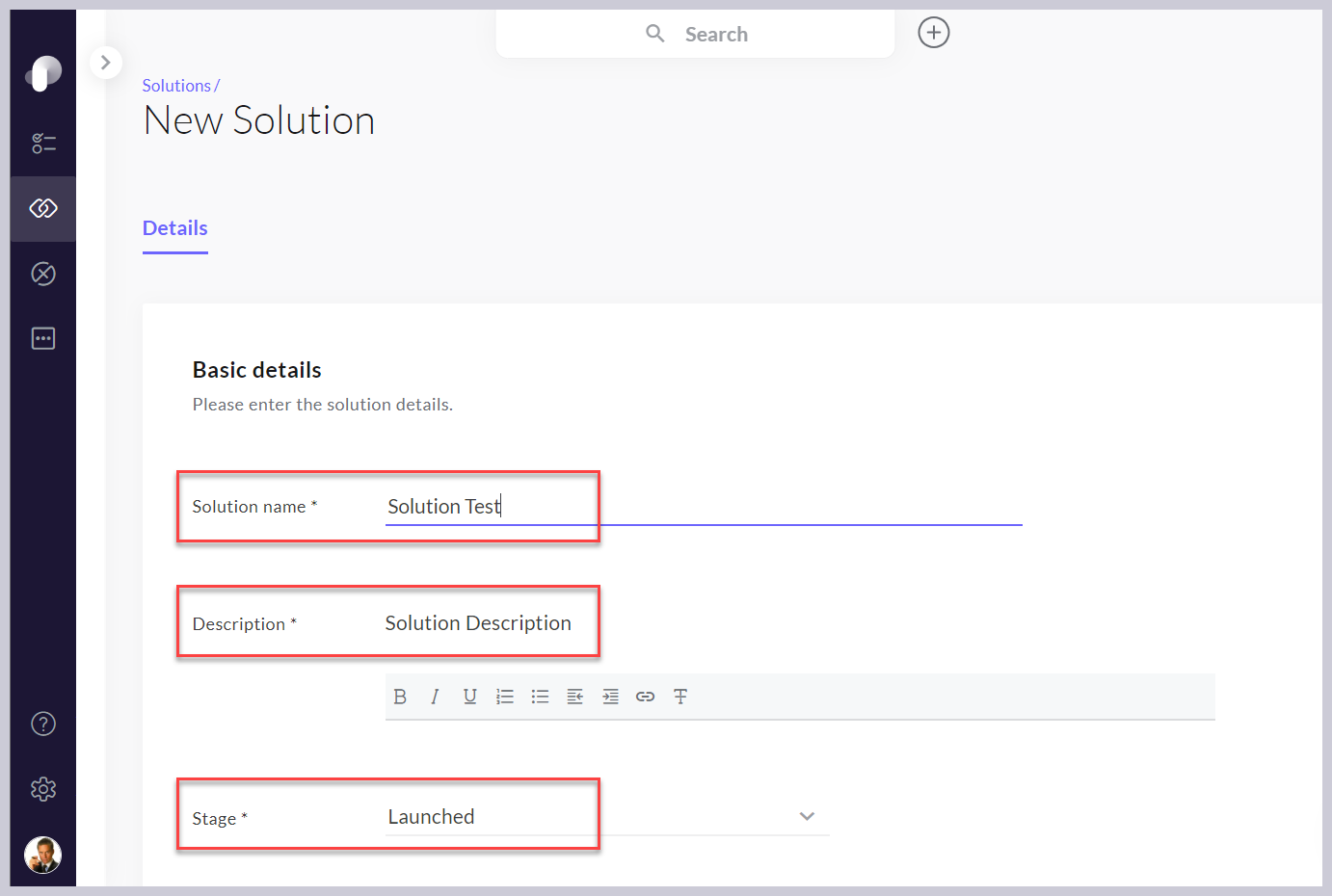 e.) Click on [Save] button.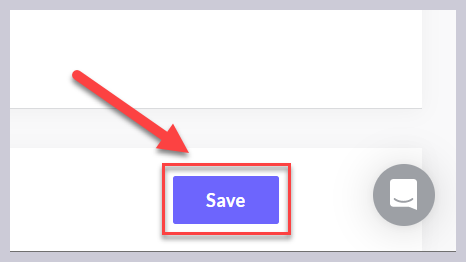 That's It!
You know have a basic Solution setup that we will use as a Marketplace Listing.
If you have additional questions on Solutions you can check out Getting Started: Solutions.
For now let's move on to Step 4: Publish Marketplace Listings.