What is Marketplace?
Marketplace is a plug-and-play solution that allows companies to easily display their partnerships and joint partner solutions on their corporate website. Marketplace serves as a partner marketplace, showing off the alliances that have been established and any corresponding solutions.
This article outlines a series of steps to do the following
Marketplace Basic Configuration
Pre-requisite
Only Pronto Admins have the ability to create a Marketplace.
How to create and publish a new Marketplace?
In order to get started, you will need to create at least one Marketplace, which is essentially a compilation of solutions that are added on Pronto and subsequently published to Marketplace.
a.) Login to Pronto with your admin credentials and navigate to [Settings] and click on [Marketplace].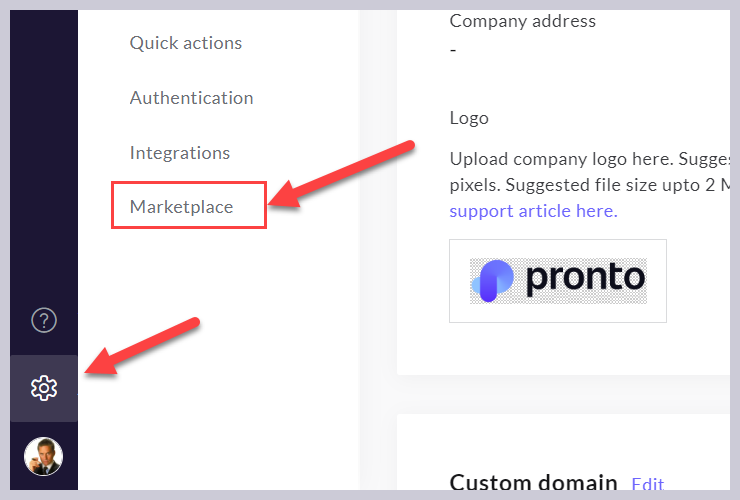 b.) Click the [Add marketplace] button on the top right page to create a new Marketplace.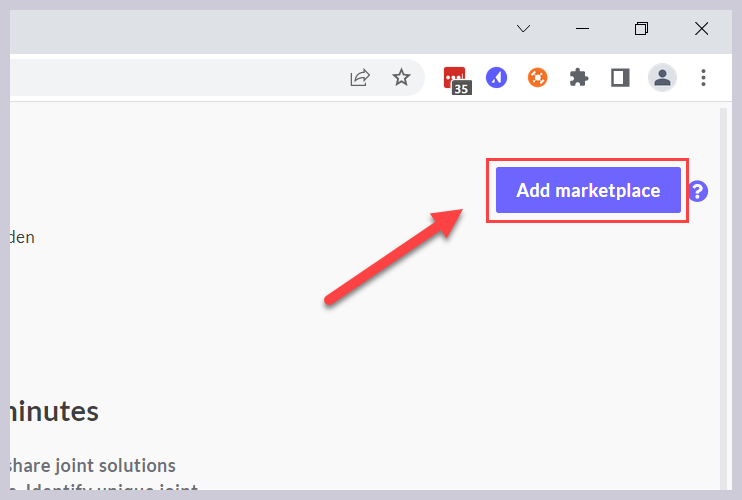 Marketplace Creation
c.) Enter the Marketplace creation fields
Provide a Marketplace name: for the new Marketplace.
Provide a Description: for the new Marketplace. (The description cannot exceed 300 characters.)
Click the [Publish] button.




Incorporate the Marketplace into your corporate website
To incorporate the Marketplace into your corporate website, follow these steps:

Navigate to the Marketplace card
Click on "Copy Link" to obtain the embed link
Paste the embed link into your corporate website to integrate the Marketplace.
Additionally, you can use the same link to access your Marketplace and preview its appearance and functionality.


That's It!
After you have completed your Marketplace Basic setup, you can customize Pronto with Marketplace Extended Customizations to suit your specific needs.


For now, let's move on to Step 3: Add Marketplace Listings.